Billy Reed, iconic and often controversial Kentucky sportswriter, dies at 78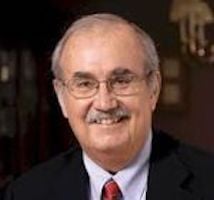 LOUISVILLE, Ky. — Billy Reed, 78, an icon among sportswriters everywhere, has died at Northern Suburban Hospital in Louisville after a long illness, according to a post Saturday by Northern Kentucky Tribune.
Battling liver disease, Reed had been in and out of the hospital after a fall at his alma mater, Transylvania University, last summer, and several subsequent falls. Complaining of lack of balance, he spent some time in rehabilitation facilities undergoing therapy — and characteristically complaining all the way. He has not been able to write his sports column for the NKyTribune since before the first of the year. In a fall last October, he broke four ribs.
Billy was a member of the U.S. Basketball Writers Hall of Fame, the Kentucky Journalism Hall of Fame, the Kentucky Athletic Hall of Fame and the Transylvania University Hall of Fame. He was named Kentucky Sportswriter of the Year eight times and has won the Eclipse Award three times. He served a term as president of the National Turf Writers Association.